Video of the Burgas Bomber
<. <!-- . id="ytplayer" class="EmbeddedVideo" type="text/html" width="640" height="390" src="http://youtube.com/embed/l7t9ALkLQYo?html5=1&fs=1" frameborder="0" allowfullscreen webkitallowfullscreen /><. -->>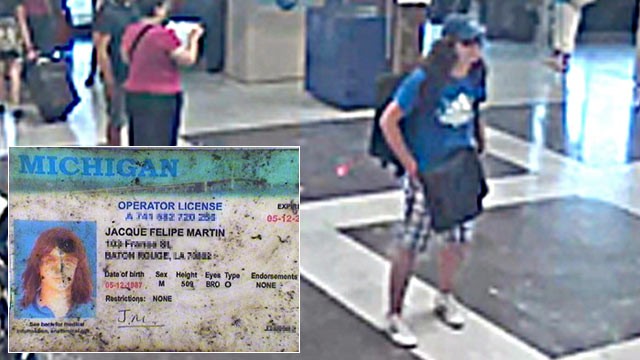 Rumors are that though reports claim the American ID's were fake they actually were real and that's just a cover for America:
On the other hand how do you get a Michigan License with a Louisiana address...

103 France Street, Baton Rouge, LA, 70802 -- The address is a real place...but what a choice: "France" st... hmmm....
They are saying he's real name is Mehdi Mohammed Ghazali. And America had him locked up in Gitmo but let him free in 2004... way to go Obama...